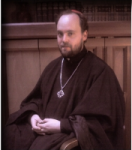 Mar Inohannes IV:
His Eminence, The Patriarch of the Appostolich Johannite Church in Calgary, Alberta.
The Most Rev. Mar Iohannes IV has served as Patriarch and Primate of the Apostolic Johannite Church since June 23rd, 2003
Since that time, the Most Rev. Mar Iohannes IV has led the Church through nine consecutive years of growth and development, expanding the Johannite Church to five countries and twenty-two locations, the translation and publishing of the "Levitikon: The Gospels according to the Primitive Church", sending representation to the Parliament of the World's Religions, as well as overseeing the formation of numerous clerics and lay leaders, and presiding over eleven Conclaves.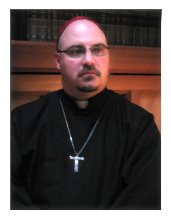 Mar Thomas:
His Grace, Dr. William Behun, the Primate of the United States. Wisconsin.
His Grace Dr. William Behun is Archbishop of Wisconsin and Primate for the United States of America for the Apostolic Johannite Church. He received his Ph.D. in philosophy from De Paul University, and is the author of The Historical Pivot: Philosophy of History in Hegel, Schelling, and Hölderlin as well as articles on a wide range of philosophical topics. In addition to his duties within the AJC, His Grace also teaches philosophy in the Chicago area, specializing in Ethics and the History of Philosophy. Most recently his article "The Apocalypticism of Joachim of Fiore and the Western Mystery Tradition" appeared in the Journal of the Western Mystery Tradition.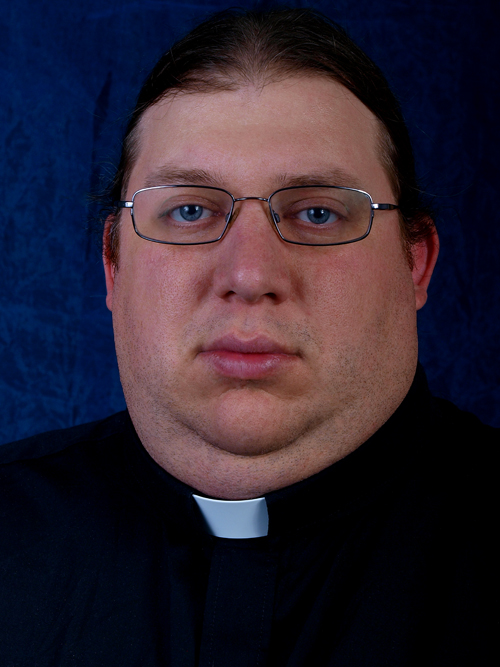 The Very Reverend Father Bray Weaver:
Father Bray Weaver is the Priest and Rector of St. Mary Magdalene Parish. Bray has an extremely varied background in religions and having been raised between Protestant grandparents and Pagan parents Bray found himself becoming a student of Buddhism for most of his adult life until calling lead him to embrace Gnosticism and dedicate the rest of his Life to Following in the Footsteps of John.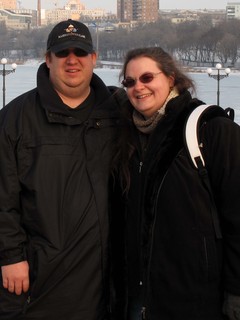 Karen Weaver
Karen is Fr. Bray's wife and is always there to help answer questions and help things move. She has studied women's issues for her entire adult life and was a Woman's Studies Major at C.U. Boulder where she went to college. With a strong musical background and love for her sisters she is a wonderful addition to the church and really the one who keeps the Father in line.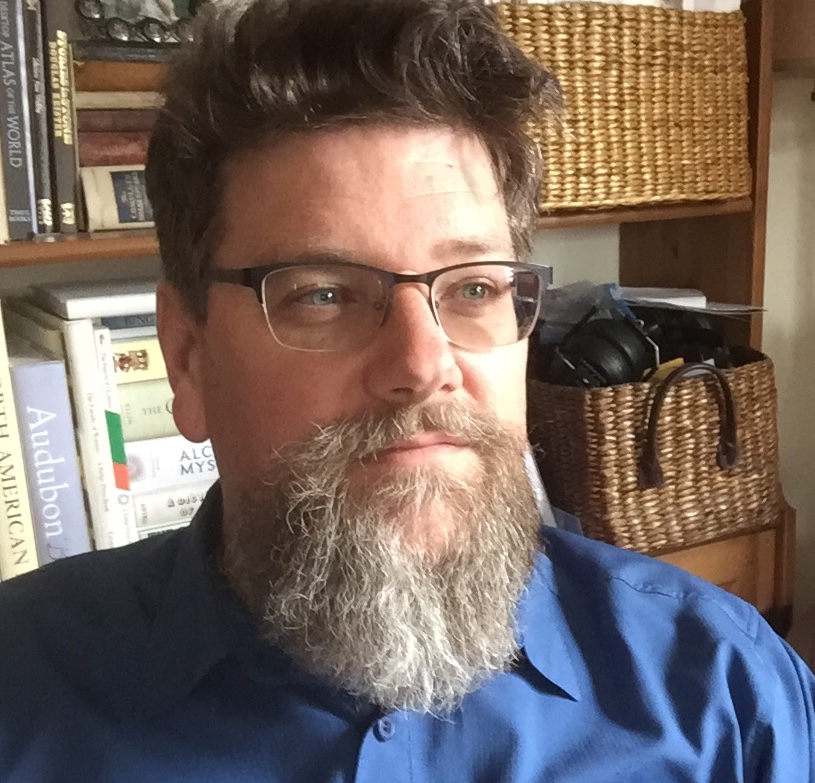 Mark Donato - Prior of the Oblates of St. John
Mark Donato is a teacher and sculptor and lifelong student of spiritual and soul development. He is an oblate and prior in the Order of Saint John, the public wing of the Order of the Temple and Saint John, as well as a Martinist and an acolyte in the Apostolic Johannite Church. He has studied archetypal psychology, Santeria, Gnosticism, Hermetic Christianity, and contemplative practice in the Buddhist and Christian traditions for 29 years. His approach to meditation and prayer is one of a constant reflection on what is happening now for any person and how their practice can serve the specific situation they find themselves in at the moment. You can reach him by email at
Email
.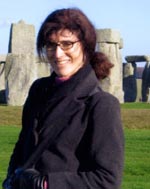 The Reverend Dcn. Angela Palermo
Angela is a Deacon in the AJC and working her way through Seminary. She has an undergraduate in Theology. Angela is also a member of the Order of St. Esclarmond and currently serving in at the parish of St. Mary Magdalene.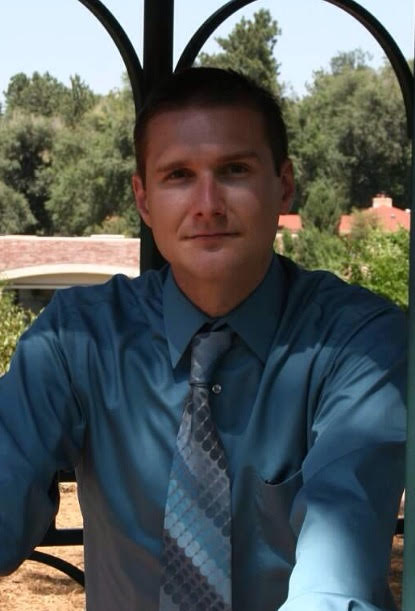 The Reverend Mr. Bryan Garner
Seminarian Bryan Garner, has been interested in spiritual and religious traditions for as long as he can remember. His curiosity and passion led him to pursue extensive backgrounds in esoteric arts and practices. His personal credentials and achievements include a diverse list of interests and art forms. He is a certified hypnotherapist, published author on the esoteric and has been an instructor of martial arts for over twelve years.
Bryan was introduced to the Apostolic Johannite Church in early 2013 and become an active member in what he discovered was the spiritual community he had been looking for all his life. He is currently pursuing a Licentiate of Sacred Theology (STL) and ordination into the Apostolic Gnostic Priesthood. Through discovering what this great calling means for himself, Bryan hopes to offer his services to others and discover the sacred flame in all.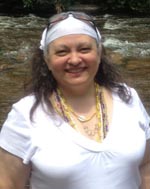 Lisa Schiavone
Lisa runs the Boulder Mission and works with the teens up there. Lisa is also an Ifa Priestess and is an accomplished psychotherapist for many years in Texas and Colorado. She is running a mission in Boulder to work with youth in a sobriety program. We are all very proud of Lisa and her accomplishments with this program and the many wonderful teens she inspires.